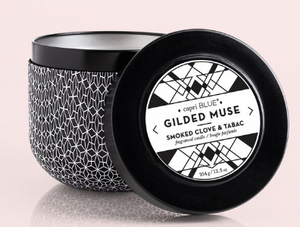 Smoked Clove & Tobac Gilded Muse Tin
The Gilded Muse Oversized Tins will fit perfectly in any space. Great for quick trips or that long needed vacay they are made to go the distance! Scent has With notes of ginger, clove, geranium and a hint of tabac its fragrance is smooth and delicate and perfect for any space.
Burn Time: Up to 65 hour
Weight: 12.5 oz.